Russia, Iran and Turkey need to convene more Syrian ceasefire talks as soon as possible to bring the situation on the ground under control, U.N. Syria envoy Staffan de Mistura said on Friday.
De Mistura is mediating political talks in Geneva, while a separate series of talks in the Kazakh capital Astana – arranged by Russia, Iran and Turkey – are supposed to guarantee the ceasefire.
De Mistura said he had made a strong suggestion "that they do retake the situation in hand and hopefully there will be an Astana meeting as soon as possible in order to control the situation which at the moment is worrisome".
Syria's "cessation of hostilities" was shaky from the moment it took effect on Dec. 30 last year, and three rounds of Astana talks have not managed to stem the fighting. This week rebels launched their biggest offensive in months, attacking government-held areas around Damascus and near Hama city.
While the ceasefire talks have made no ground, a first round of political talks in Geneva was procedural, producing only an agenda for the current round, which will encompass four topics: a new constitution, new elections, reformed governance and the fight against terrorism.
"I am not expecting miracles, I am not expecting breakthroughs and I am not expecting a breakdown," said de Mistura, adding he hoped to see "incremental steps".
After meeting de Mistura, Syrian government negotiator Bashar al-Ja'afari branded all the opposition and their backers "terrorists" and said discussing the fight against terrorism would be his top priority for the talks.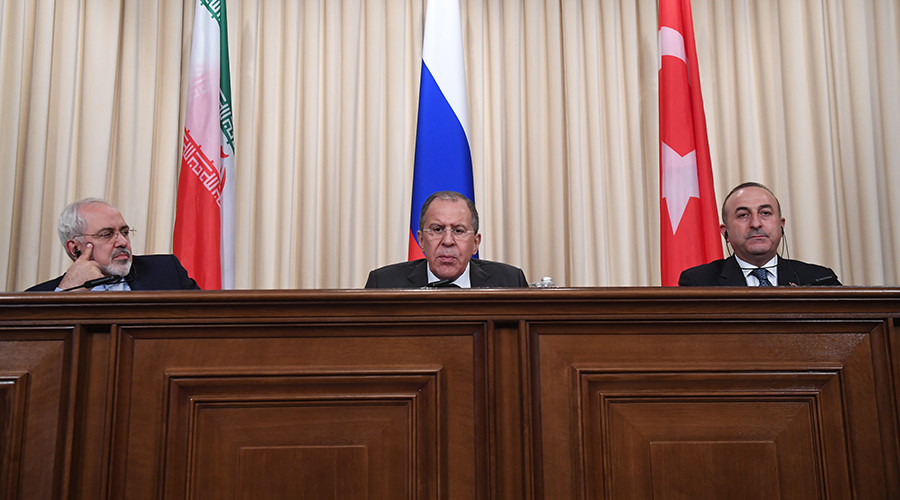 His opposite number, opposition negotiator Nasr al-Hariri, vowed to keep pushing for a political transition in Syria and said he wanted a signal from Ja'afari that he was serious about discussing one.
"We are still committed to political transition with a very clear objective which is to respond to the needs of the Syrian people, to end their suffering. And the key to all of that is through political transition," he said.
The previous Geneva round began with an opening ceremony attended by both sides – a rare and symbolic coming together of the warring sides under one roof. But they have not come face-to-face again. They take turns to meet de Mistura.